Ethical Jewelry- What does it really mean?
We're crazy about jewelry, and serious about doing it ethical. Our vision is 100% ethical jewelry. This means free of mercury, without endangering our forests and wildlife, and supporting artisanal miners and makers. Not just our jewelry. But all jewelry, worldwide. 
To us, ethical jewelry means a journey to transform our supply chains for gold, gemstones and diamonds. Together, we get to know all the wonderful people involved in making your dream jewelry. It's our end–to-end promise that the jewelry you so dearly love, is also a way for you to show your love for everything around you. 
Take our word that at Studio DUSA, you can shop guilt-free. 
Connection
We make jewelry – that in itself means what we make becomes mementos, living objects, stories, and bridges between people. Jewelry is a personal keepsake that binds people together with a loved one, a never-forgotten one, the one that got away. With themselves. 
Through our work, we want to make meaningful connections between all actors in the chain. From miners and cutters to metalsmiths and marketing managers, and to our beloved clients. A jewelry is built on connections. Ours especially.
Transparency
We believe in being honest about our impact and our journey towards our mission. We stand behind the origin of our raw materials and the methods through which our jewelry is made. Your trust isn't something we take lightly. 
Impact
What you do has an impact. What that impact is – that's up to you. We're here to interrupt, gently. To transform a destructive impact into a positive kick. The kind that changes the lives of those we work with. 
When we challenge the status quo and show that it's possible to make jewelry in a different way, we believe more people will follow. Through our jewelry, we invite you to join us and make a difference. 
MATERIALS
Sourcing | Metals | Diamonds | Gemstones
The ethical jewelry brand, Studio DUSA, is an extension of Our mission to  simply help. We believe that a good start will result in goodness, all the way through. And we start with the materials. 
Sourcing principles
We could have chosen the path of least resistance. We could have just said "our jewelry is 100% conflict-free, pinkie promise." We could have bought Fairmined eco-gold, and stones from areas where mercury pollution isn't rampant, and laws effectively regulate the mining. But we didn't. Why? Because absolutely nothing would have changed for the millions of artisanal miners.
We believe that all jewelry businesses should apply these four principles: 
Traceability. We don't just buy diamonds from the big pile. We know where it comes from. We try meet the miners and when we can, we work with independent cutters. 
Make it better. Think long-term and think change. The best isn't good enough, we want continuous improvement. 
Support the artisans in our supply chain. Pay a price that doesn't keep the poor poor. All of us deserve a living wage and healthy working conditions. We lead by example to encourage other miners to switch to low impact mining too. 
Mercury-free, panned gold. We only buy gold where no mercury is used. Traditional techniques like gold panning have a much lower impact on the environment than more industrial methods. 
At DUSA, we've always been committed to the small-scale production of responsible, traceable, and honest jewelry. To take this commitment a step further, we use recycled gold, and conflict-free, fair-trade gemstones in every piece we make. 
Created from existing jewelry, industrial metals, or electronic components, recycled gold is refined back to its purest elements, making it not only equal in quality to newly minded metals, but much more responsible. 
We also work with a locally owned manufacturer here in Israel — not only to have better control of the quality, but to ensure the people who make our jewelry are fairly compensated and working under safe conditions, too. The owners and their employees hold a special place in my heart, and it's important to me that we support one another.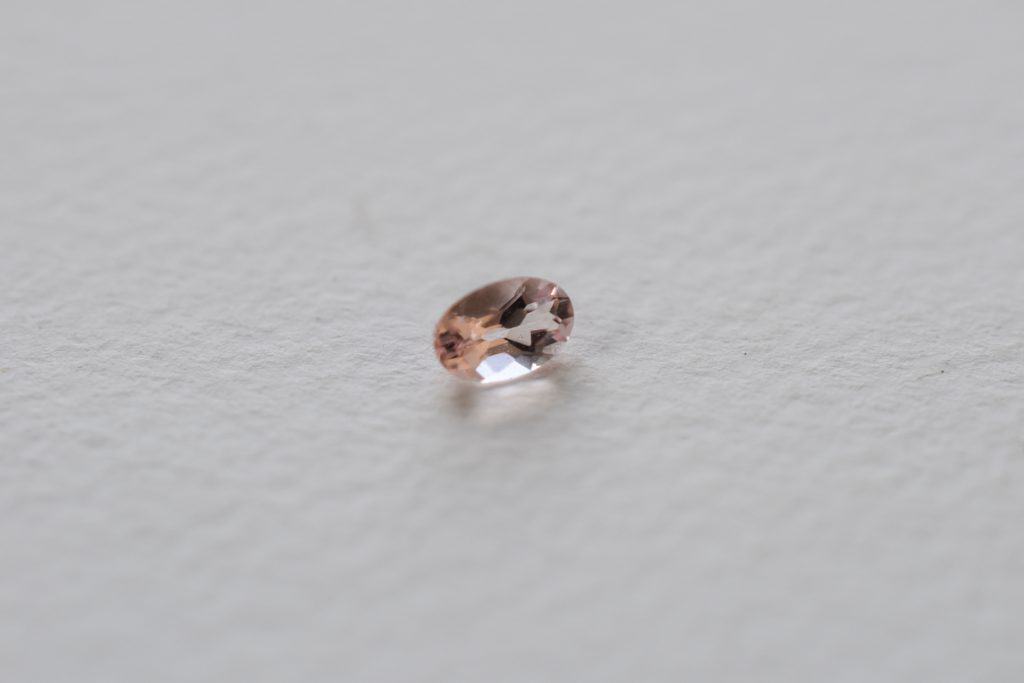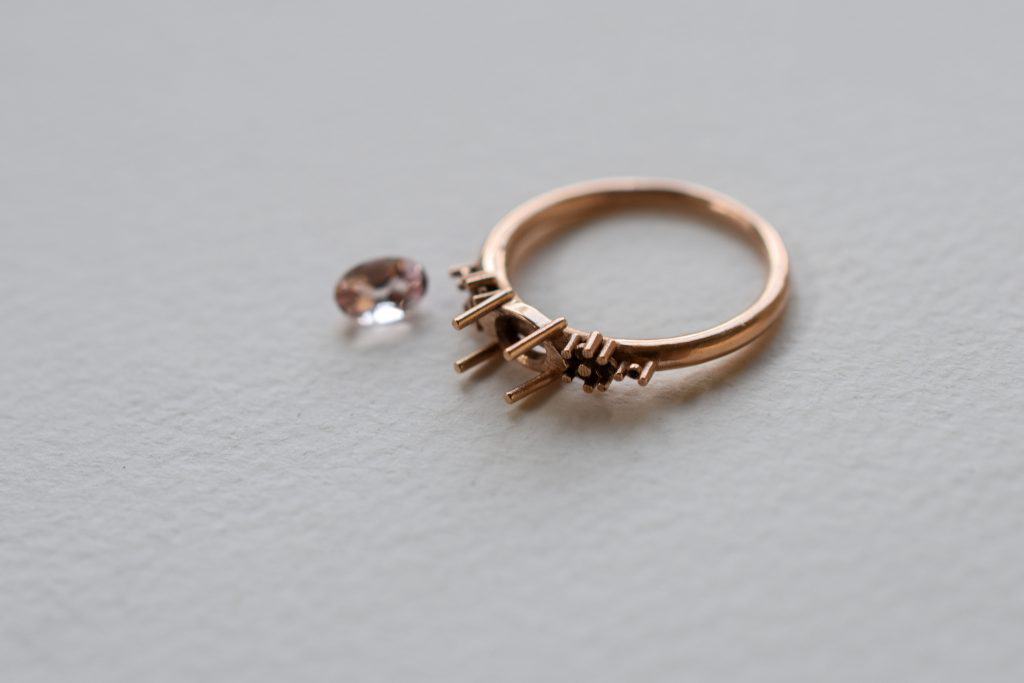 The diamond industry is ruled by a select, untouchable few – mostly men, mostly Caucasian, all wealthy. Artisanal miners are struggling. We want our jewelry to make a difference in the live of the people who make our jewelry possible. So we buy at fair prices, as closely to the source as possible.
Giving Back – Tree Planting | Packaging      
For every purchase filled with love, we send love back to Mother Earth. Our vision of jewelry that not only makes you feel good, but also does its best to be good, isn't possible without the support of our incredible community of experts and artisans. We believe that a business can only grow as much as the people behind grow. So we empower our employees and suppliers to grow and spark change too. 
Tree planting
For every purchase of a Studio Dusa piece, we're committed to planting one Tree in Israel forests. Through the KKL Organization, your purchase employs local Israeli forests. Planting a tree in Israel is the perfect gift for you and your loved ones. Your gift will make Israel greener and help heal the environment. You will receive a beautiful certificate with our own personalized message.
Packaging
Your DUSA jewelry comes gift wrapped in beautiful, recycled packaging, lovingly hand-crafted by Halo Design Studio.  This is a local studio in Israel, Women- owned.
The sooner ethical jewelry becomes the new normal.
We invite our clients and fellow jewelers and designers to join the cause. You'll be doing a whole lot more than just purchasing jewelry. 
Crazy about jewelry. Serious about doing it ethical.