Our Eco- Friendly Packaging
When we started thinking about packaging our jewelry we knew for sure that we will do any thing we can to use eco-friendly materials for our packaging. We knew it will be difficult but it's important and we needed to consider every single aspect. A lot of different materials can go into making packaging – sustainability doesn't exist in isolation, for packaging to be truly sustainable every single part must be eco-friendly!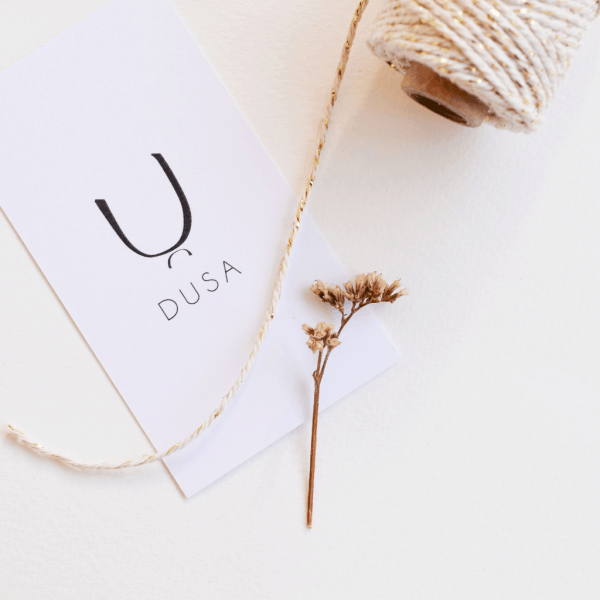 The first step to more eco-friendly packaging is to reduce! The most eco-friendly packaging is no packaging at all.

But for us it's not possible to eliminate product packaging entirely. Choosing the most appropriate eco-friendly packaging for your jewelry is crucial. How much packaging our product need? How will it be used? Where will it end up after arriving to our customers? These are all important questions that we asked ourselves.
Why do we choose Eco-Friendly Packaging?
To Reduce our Carbon Footprint
Recycled materials reduce the consumption of resources, however many materials can only be recycled a limited number of times. Compostable packaging is designed to break down into compost. This can then be used to enrich the soil, or even to grow new resources.
Demonstrate our sustainability knowledge to you' our beloved customers
Our packaging is the first experience our customer will have with our product – eco-friendly packaging lets you, our customers know that our brand is authentic in its commitment to sustainability.
Combat "Over-Packaging"
Eco-friendly packaging design is not only about the materials used in production, but also the quantity of materials used. Packaging can be made more sustainable in a number of ways: folding boxes that require no glue, flexible pouches that take up less space in transit, single materials for easier disposal, designs requiring less raw material.
Reduce Shipping Costs
Eco-friendly packaging minimizes the amount of packaging material used to ship goods, meaning that it's more economical to ship from production to customers directly!
Reduce Contamination of Recycling or Compost
Eco-Friendly packaging avoids using mixed materials where possible, and this includes labels! Mixed materials and standard adhesive labels used on otherwise compostable packaging can ruin efforts to recycle or compost by damaging machinery and contaminating the process.
Using compostable, recycled, or recyclable packaging can have a significant impact – it diverts waste away from landfills and encourages our customers to be more mindful of the waste that they produce.
We believe in transparency with the world and our customers, here are the materials we use for our packaging and our sources:
* White tissue Paper
* Unbleached cotton twine
* recycled carton for our Thank you cards , business cards & jewelry car cards
* Brown Kraft bubble mailer
* Thank you stickers – 100% post consumer waste
* Dry flowers from our personal studio garden
We purchase our packaging materials from : Leboxboutique