So why do we need ethical jewelry? and are ethical Diamonds really that important? if they are what is Ethical Diamonds jewelry and how do we Recognize them?
before we answer These questions we want to understand what are the problems the jewelry industry is facing

One of the biggest challenges facing the industry is conflict diamonds, also known as "blood diamonds" because of the blood that's been shed to obtain them. Conflict diamonds have been stolen or illegally mined, then sold to raise money for rebel militia or terrorist groups. You've probably heard of the blockbuster movie "Blood Diamond" starring Leonardo DiCaprio and Solomon Vandy, which is about this exact issue.

With people becoming increasingly aware of conflict "blood" diamonds, the term "ethical jewelry" is something you'll hear a lot among jewelers.
The trust of consumers is what makes today's jewelry industry successful. Indeed, the consumer is looking at purchasing a high -value item with a strong emotional appeal and therefore a controlled supply chain is crucial in building and maintaining this trust.

Ethical jewelry is jewelry for which we know the whole supply chain, from the source to the finished piece of jewelry.

It is very important that consumers know that the piece of jewelry they are purchasing is from a sustainable source, made by the best craftsmen and with diamonds that are fully traceable. All of DUSA's diamonds are Ethical Diamonds sourced and we have zero tolerance for conflict diamonds.
Buying ethical diamonds & jewelry
Buying Ethical Diamonds is not an easy task, but if trust is present, then the first step is completed successfully.

Understanding if diamonds and jewelry are ethical can be done by looking at the information companies are sharing with their consumers on their website:

starting with information about the quality of the stones, for instance if there is certification by a recognized laboratory

looking at where the piece of jewelry is manufactured and by whom, whether it is locally or elsewhere

and eventually sharing information as to whether the supply chain and the whole process is actually controlled and/or known by the company.

These factors are all important when looking at buying Ethical Diamonds jewelry.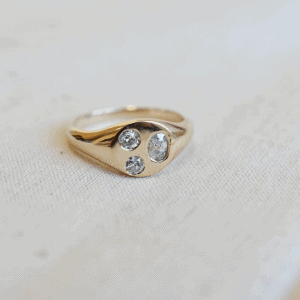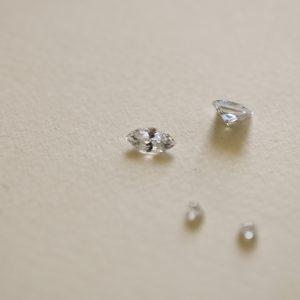 When you design a new piece of jewelry, you can work with the designer to create a piece that is based on your own tastes. DUSA jewelry design is especially suited to this process because it allows for greater detail, complexity and options. For example, the piece can be designed to fit the gemstone specifications of your old piece exactly. DUSA also makes it much easier to revise a design until you achieve the desired outcome. Our success story for DUSA Jewelry provides a more in-depth look at how A jewelry can be used to create new from old.

Another option is to combine design elements from other jewelry models with design elements from your old piece. Many people first find DUSA models that they like and then request modifications to the design that meet their vision of their desired jewelry.
We at DUSA recognize the importance of consumer trust and have build the company upon it:

by buying diamonds from certified dealer and using lab grown diamonds

by designing and manufacturing the pieces of jewelry by hand at our local workshop in Tel Aviv and therefore always making sure we control the supply chain for all of our diamonds and jewelry.

 

check our fair trade diamond Engagement rings 

collection