Bespoke Design | Toren Family
Custom jewelry in Studio DUSA are not only gems and metals that go into a piece of jewelry, we attach memories and meaning to it. We believe that people want to translate memories into something they can see and touch every day. 

Whether it's something we purchase for ourselves or for a loved one, to celebrate or to commemorate, to remember or to forget. There's a weight to a carefully chosen piece of jewelry.
When I met Nitzan & Orit, her mother, I immediately felt a warm and cozy feeling at their house. Their house was very welcome, and I felt relaxed.
We had coffee & homemade cookies. They started talking and showing me their beautiful heirloom jewelry that they don't wear at all. They asked me to create new jewelry from the existing gold and diamonds for all four women in the family.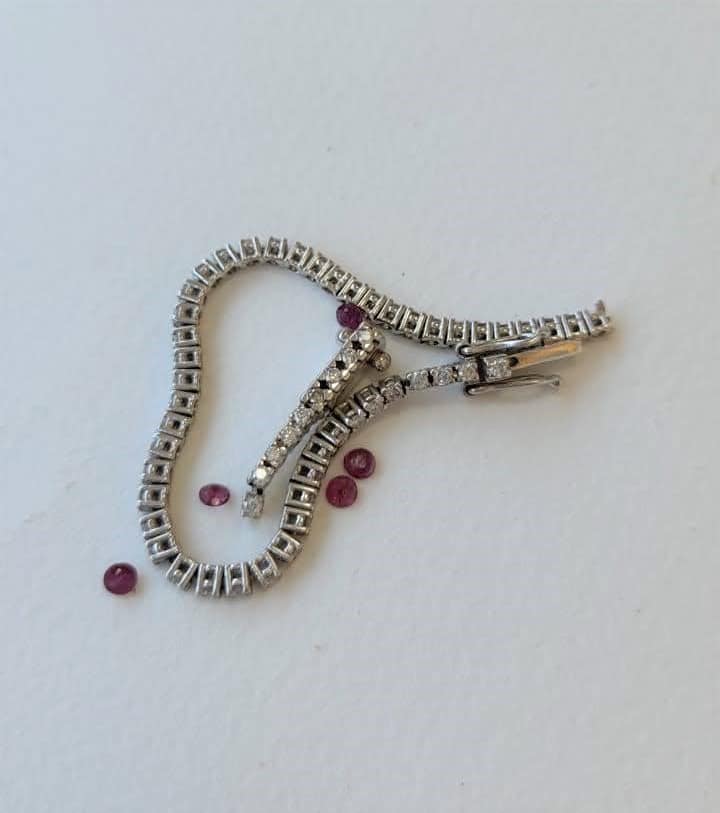 We thought together, what kind of jewelry do they want me to design for them, necklaces, bracelets, or earrings? It was essential to them that the jewelry be delicate, beautiful, and comfortable to wear daily for each family member. Finally, we decided on earrings for each one of them. They want the jewelry to be delicate, with flower shapes and diamonds.

Nitzan wanted a pair of ruby earrings (which we took out of a gold chain and old ruby stones). Orit also loved our 14k gold diamond dome ring
I can only say that I had such a fantastic experience with the Thor family. In these custom-made designs, we talked in a very relaxed way about life, family, womanhood. We commemorated all of these subjects with beautiful and magical new jewelry that I'm sure will be Cherish and passed on forever.
As part of our eco-friendly jewelry design studio, we encourage personal orders and the use of existing customer gold and stones. We designed and used gold to create the jewel itself, the diamonds, and the rubies they had. I cleaned, polished, and used the new jewelry. Using existing jewelry pieces that the customer has is a very beneficial action for the environment, as there is no need to buy new gold or new stones.
If you interested to read more about our green agenda- press here
To book an appointment for custom made design- press here or send us a message on WhatsApp