Gemstone engagement rings have existed as long as diamond rings, but they are growing in popularity more than ever before, especially among millennials. 
If you're reading this, chances are you're the type of  bride who likes to do things differently. I started designing jewelry a few years ago to celebrate the organic and unique imperfections of a gemstone.
Here are FIVE things to think about on your search:
Why Choose Gemstones Over Diamonds?
There are many reasons couples choose gemstones over diamonds, but colored gemstones highlight individuality more because colors have deeper meanings. Whether someone wants an engagement ring in their favorite color or in color representing something important to them, there is a gemstone for everyone.
For example our Tanzanite engagement ring  combines deep green-blue color with sparkly white diamonds.
Considerations When Choosing a Gemstone
Choosing your favorite color or your birthstone is always a wise choice for gemstone engagement rings (unless your favorite color often changes). But, the stone's hardness is equally essential because theoretically, you'll wear this ring for the rest of your life. Harder stones mean increased durability. Constantly wearing anything leads to a lot of wear and tear, and the ring should go through it all unscathed. Therefore, any gemstone could theoretically embellish or take center stage on an engagement ring but not every gemstone should. For example, pearls and opals are a beautiful and unique alternative for diamonds. Unfortunately, these gems are so soft they will get scuffed, scratched, chipped, or even cracked, requiring above-average care and unforeseen repair costs.

 
The setting of a ring can protect the stones from some damage. For example, flush settings protect gemstones with a golden frame. our marquise Emerald ring above is an excellent example of how a ring can protect its stones while still adding that personalized pop of color – this design would be a safe choice for the slightly softer gemstones.
The best way is choosing gems with a hardness of at least 7-anything below is at risk. So, let's see some of them:
Gemstone and Color Significance
Sapphire engagement rings are the most popular alternative to diamonds. They are highly regarded because blue is the most popular color in the US, and sapphire is one of the most powerful gemstones with a hardness of 9. Topaz, with a hardness of 8 and aquamarine at 8, is also a decent option if the bride loves blue, especially if they prefer lighter blues over the deep royal tone of sapphire.
Our Sapphire & diamonds engagement ring represents these symbolic qualities with its unique design.
 As a bonus, blue is a marriage good luck charm because it fulfills the "something blue" requirement. Using blue for good luck makes sense because blue is calming and represents peace, tranquility, and trust. Look at our magical oval Aquamarine ring and you will be amazed
Going down to level 8 hardness, emeralds are a safe and strong choice for engagement rings. These stones are great for nature lovers, but they also represent good health, balance, and security. For those who love history or want to feel empowered by their ring, emeralds were highly regarded by Egyptian royalty, especially Cleopatra, making them the jewel of kings. Here is our Emerald Baguette & diamond ring
Fair-trade & responsibly sourced Gemstones
Here, at studio DUSA we use ONLY Fair trade and responsibly made Gemstones. Our supplier are Gemstones Brazil
Gemstones Brazil is an international wholesaler of gemstones from Minas Gerais, Brazil. Many of their stones come from their family owned mines, which are operated with as minimal environmental disruption as possible and with the health and safety of miners a top priority. Gemstones Brazil also source a variety of gemstones from other mining cooperatives in Minas Gerais that they have longstanding relationships with. Gemstones Brazil are transparent about their stone sourcing and about which stones are fully traceable. As a supplier that is passionate about transparency and responsible sourcing, Gemstones Brazil are clear on where their stones come from.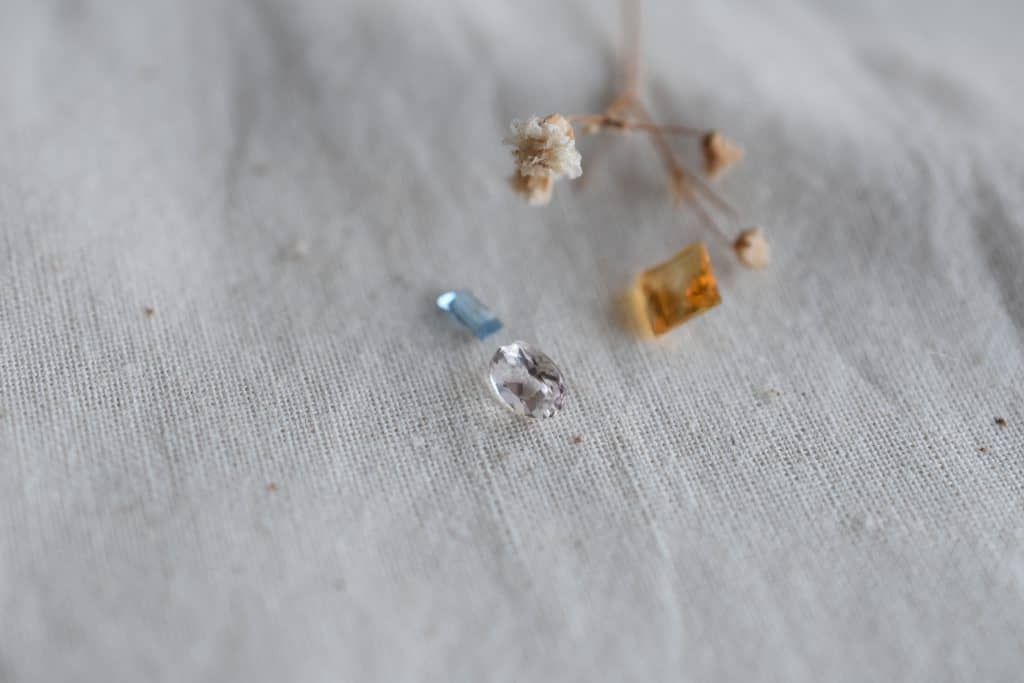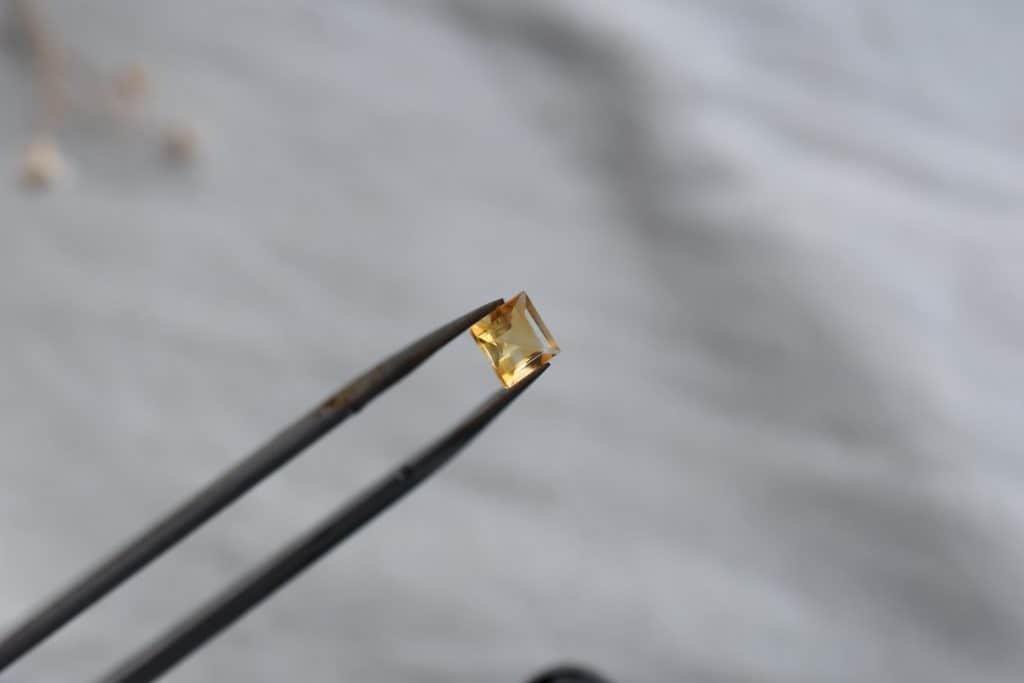 There is nothing wrong with breaking the status quo of a diamond engagement ring.
This is your forever ring

A ring that defines what it means to love be loved, and be yourself. So, choose or design a ring as unique as you are.
Let your imagination and personality take flight as you begin the next chapter of your life with the perfect engagement ring. We are here to help you every-step-of-the-way with your dream engagement ring!