I strongly believe that diamonds, the birthstone of April, are commonly associated with love & magic, which make it the perfect gift for a loved one.

 

In my design I use  uncut and raw, or smooth and shiny diamonds.
The Characteristics of Diamond
When we talk about diamonds we need to take a look at the 4CS: Cut, color, carat weight, and clarity these are the essential traits of a diamond. They change the way diamond look and its price too. By understanding these characteristics, you will never get duped while purchasing a diamond jewelry, no matter if it is an engagement ring or an everyday jewelry.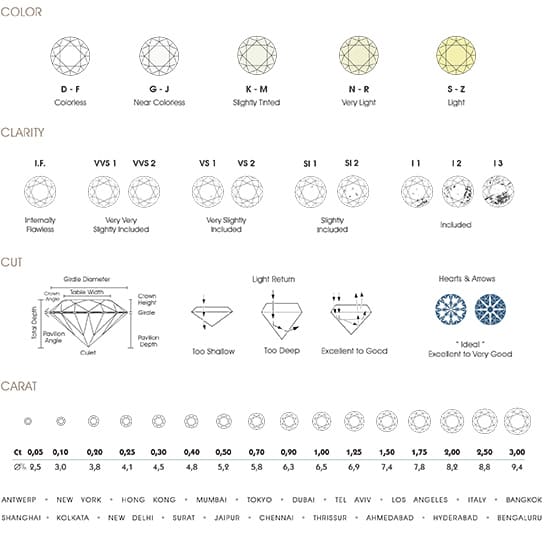 What does a diamond symbolize?
For me, as a jewelry designer diamond is light, life, the sun, another name for perfection, of invincible spiritual power,
and it is the stone of commitment, faithfulness,
and promise between a couple. 
Diamond is not just an Engagement ring stone
A diamond is a one-time in a lifetime purchase, for soon-to-be engaged couples. We want the perfect, bold, and shiny diamond engagement ring.
Don't get me wrong, I agree with you completely. Still, here in our studio, we offer you a variety of unique and affordable diamond jewelry, such as diamond pendant necklaces, dainty everyday diamond stud earrings, and even diamond stack rings.
Imagine yourself with a piece of dainty everyday diamond jewelry, or you can get the perfect gift for a friend, mom, sister born in April.
Imagination
Personal strength 
Energy amplification 
Clarity 
Truth
We use only Conflict-free & Fair-trade, ethical diamonds from small-scale mining sites (Mostly from Brazil & Australia) in our studio. If you are interested in reading more about it, press here